Craftsman Bungalow 7 Pipe Rack Plans
Plan # PLAN-CB7PR-MACP
Plans Only - No Material Provided

| | |
| --- | --- |
| | |
| Price $12.95 | Shipping FREE |

The single story cousin of the Craftsman Cottage Pipe Rack, the Arts and Crafts inspired Craftsman Bungalow Pipe Rack has ample room for 7 of your finest Briars and Meerschaums.

Once built, this elegant and functional smoking pipe rack is the perfect gift for that discriminating pipe smoker on your list, or will
look perfect on your own mantel, bookcase, or chairside table.

These printed smoking pipe rack plans include:

• Materials Shopping List
• Measured Drawings for all Parts
• Assembly Drawings
• Construction Notes
• Photo of Completed Project

Dimensions when built: 17 inches Wide by 8 ¼ inches High by 5 ½ inches Deep

Rather not build it yourself ? Purchase a handcrafted pipe rack of this design. Availability is limited.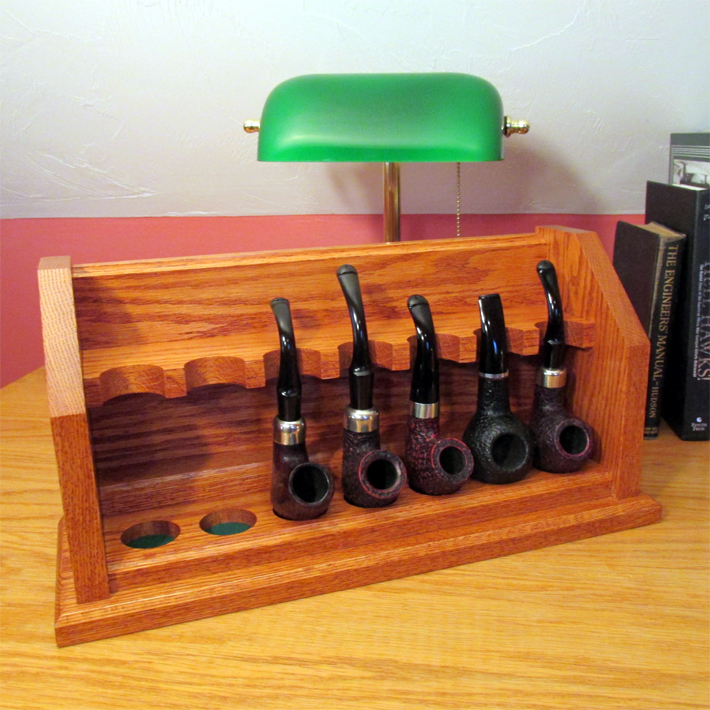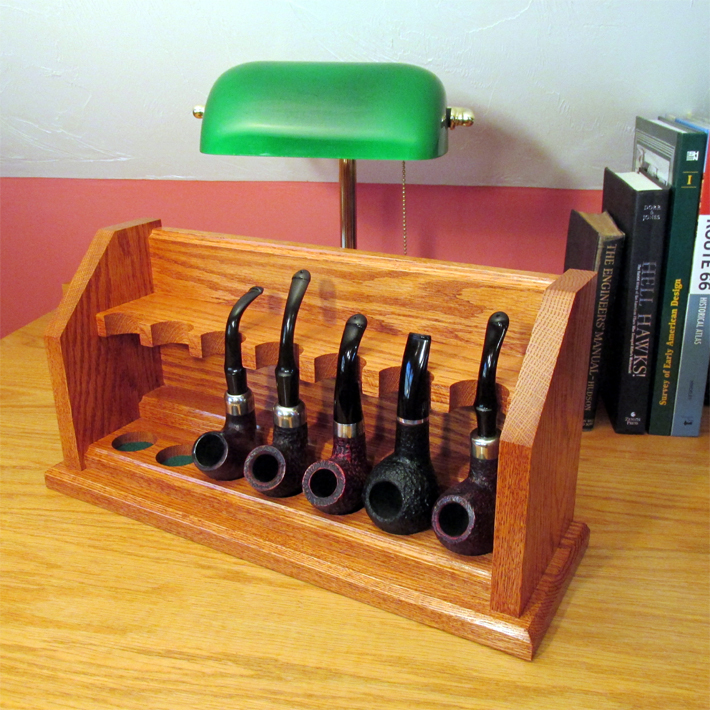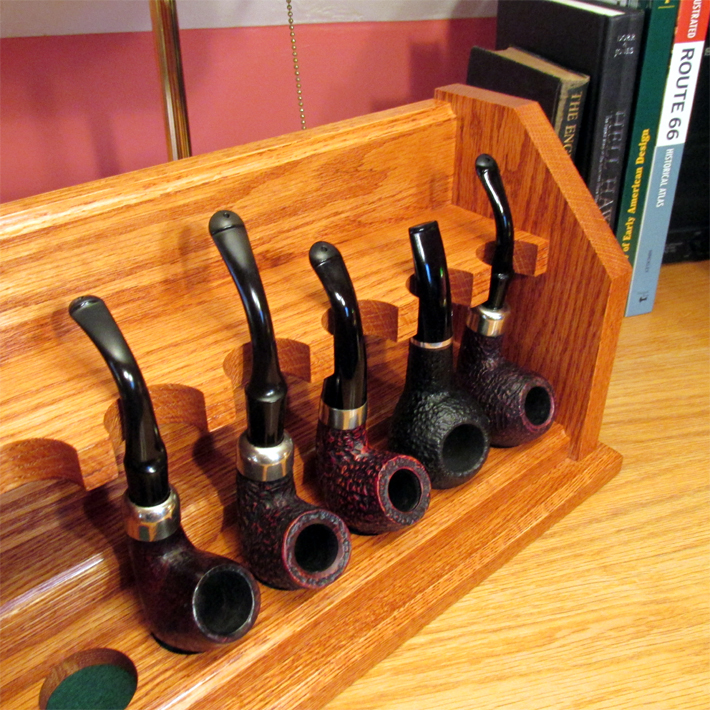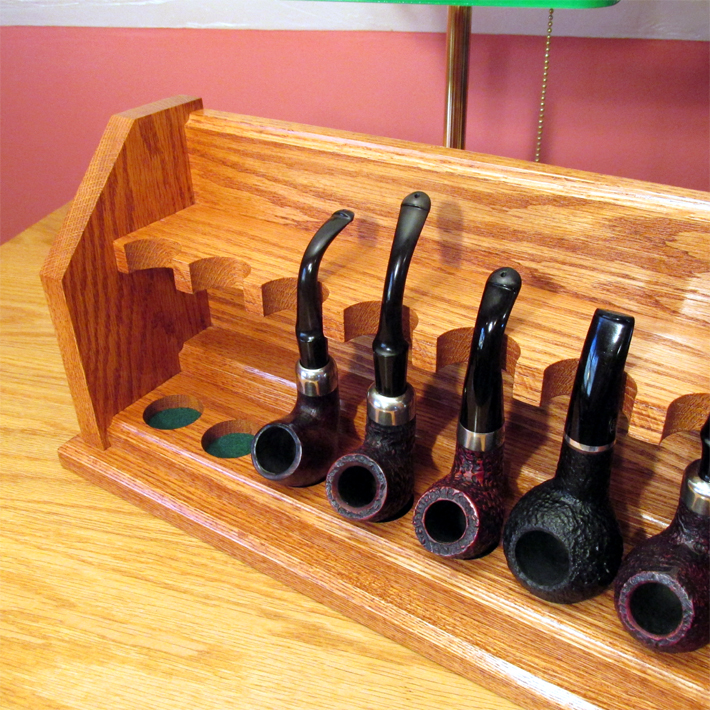 Save with Multi-Plan Deals



2 Plans $19.95 FREE Shipping



APPLICATION AND LICENSE OF MISSIONARTSANDCRAFTSPLANS.COM PLANS

Purchase of our MissionArtsandCraftsPlans.com Plans grants the customer a single license for personal, non-business use. MissionArtsandCraftsPlans.com products are protected by United States Copyright Law. You may not modify, duplicate, sell, rent, lease, loan, distribute or create derivative works based on information provided in whole or in part. Any reproductions or modifications by means now known or hereafter invented, without the express written consent of MissionArtsandCraftsPlans.com is strictly prohibited and will be prosecuted to the fullest extent of the law. These documents could include technical or other inaccuracies or typographical errors. MissionArtsandCraftsPlans.com, its agents, owners, or officers assumes no liability whatsoever for errors or omissions in these documents and reserves the right to make changes at any time. No warranty of any kind, including warranty of fitness for a particular use is given or implied with these plans and instructions. Use of these plans and instructions constitutes an agreement that the author and distributor have no liability for their application.

Mission Style and Craftsman Style Plans and Accessories | Tobacco Pipe Rack Plans | Craftsman Cottage Tobacco Pipe Rack Plans # PLAN-CB7PR-MACP