FREE Shipping On All U.S. Orders





Haunted Bookshop 7 Pipe Rack Shown in Sedona Red

Haunted Bookshop
7 Pipe Rack
Item # HBS7PR-MACP

Inspired by Christopher Morley's 1919 mystery classic, this warm and comfortable 7 pipe rack will fit right in where " the tobacco smoke is thickest " and provide ample space for your cherished briars and meerschaums .
This classic pipe rack is individually handmade, in the United States, from solid ¾ inch clear red oak hardwood throughout. You'll find no plywood, or de-select softwoods, anywhere near this finely crafted piece.
Features a hand rubbed Sedona Red stain, finished with 3 coats of hand rubbed satin polyurethane for a beautiful, durable and easy to care for finish. Also includes replaceable felt bowl cushions.
This elegant and functional smoking pipe rack is the perfect gift for that discriminating pipe smoker on your list, or will look perfect on your own mantel, bookcase, or chairside table.
Dimensions: 18 ¾ inches Wide by 13 ¾ inches High by 6 ¼ inches Deep
Rather build it yourself ? Purchase plans for a pipe rack of this design.
MissionArtsandCraftsPlans.com Item # HBS7PR-MACP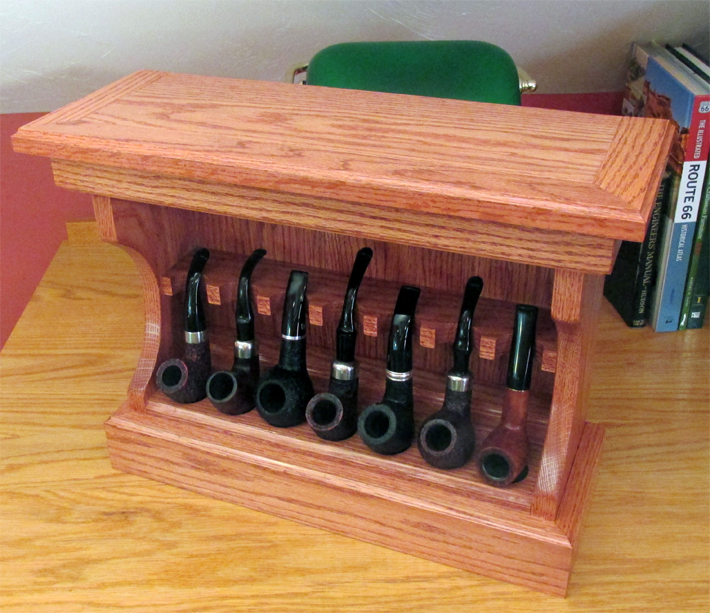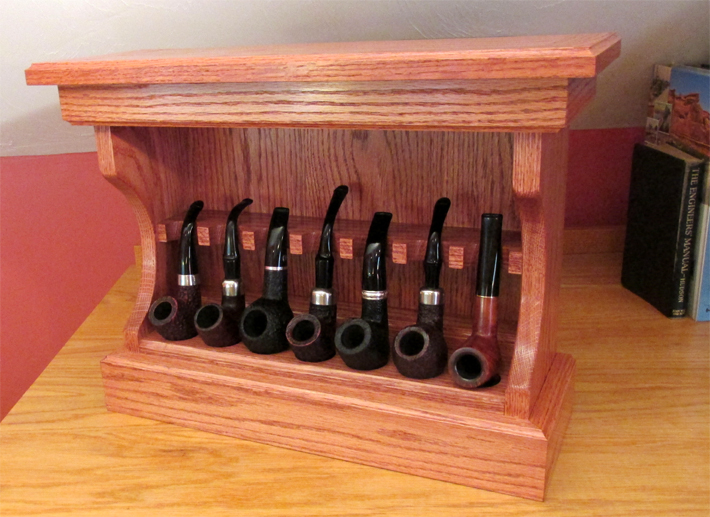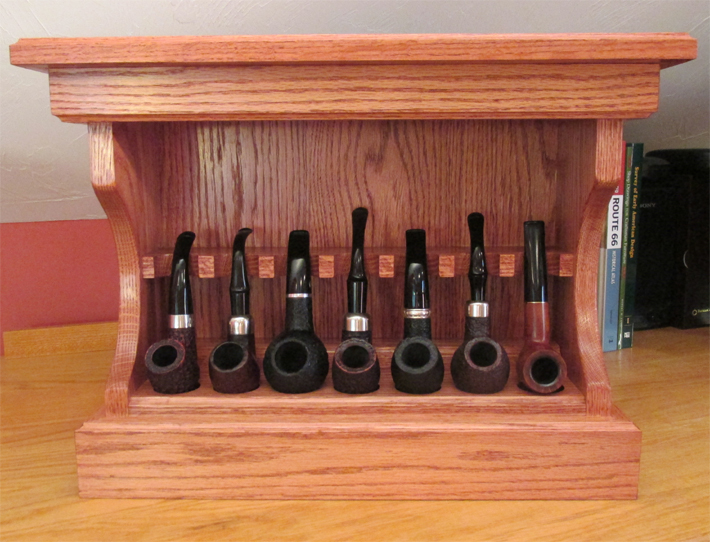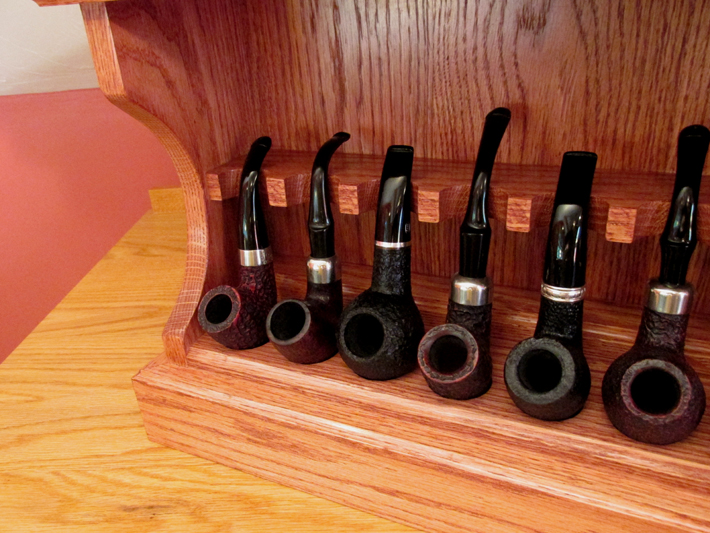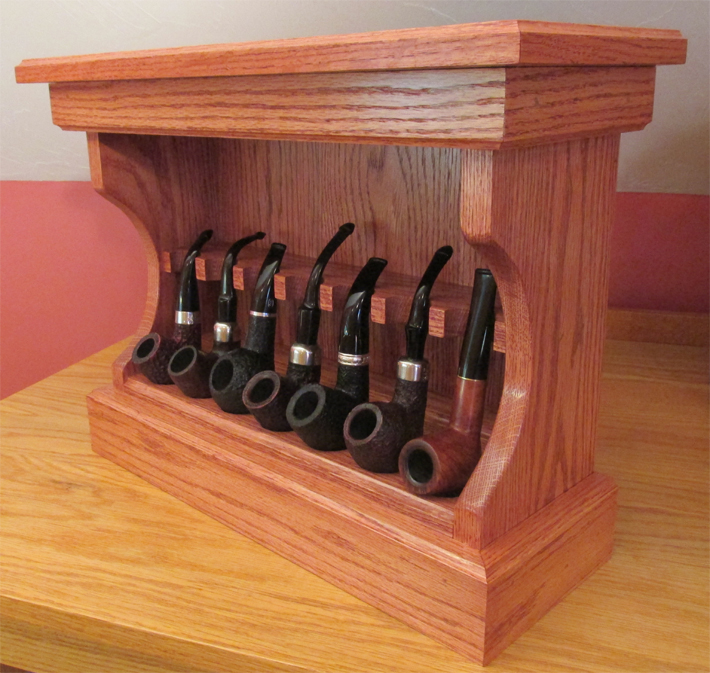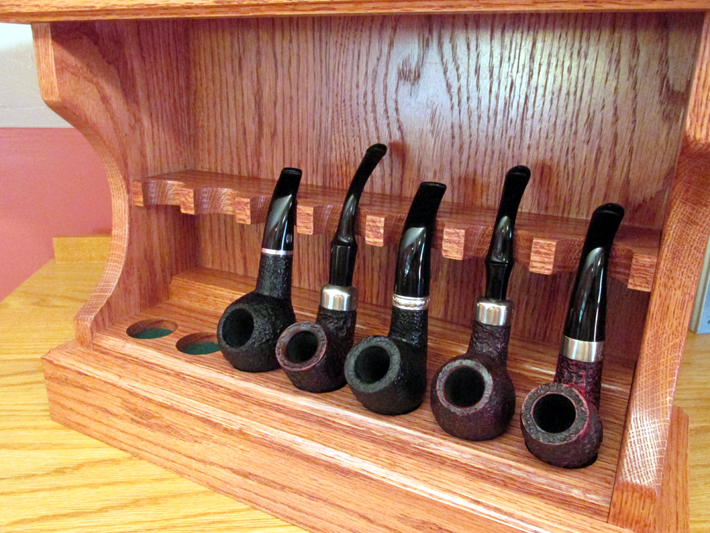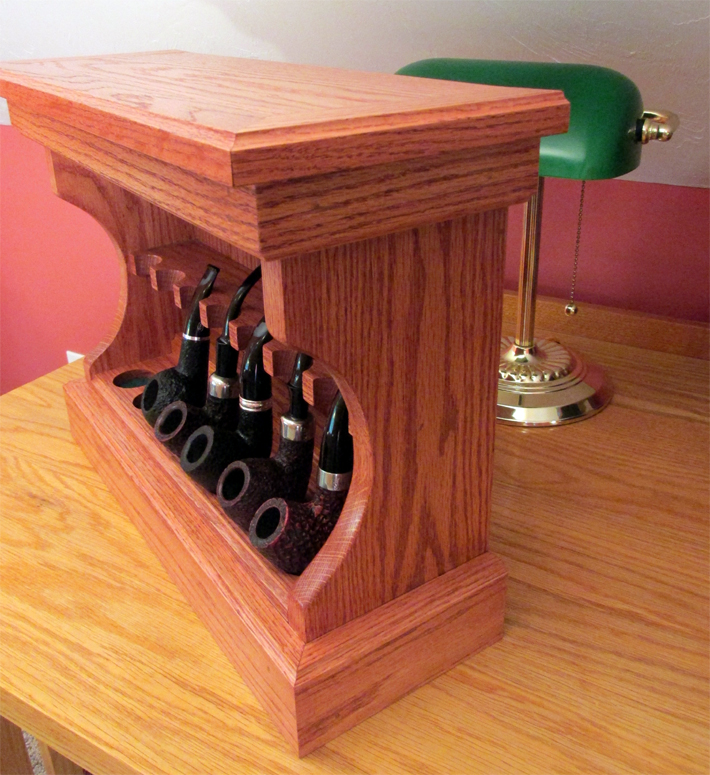 Mission Style and Craftsman Style Plans and Accessories | Tobacco Pipe Racks | Haunted Bookshop Tobacco Pipe Rack Item # HBS7PR-MACP