Bob Miller's Restaurant
Faced with ultramodern pigmented, structural glass, this Art Deco inspired restaurant was built on the site of the former Heidelberg Inn following World War II.
Miller ran the favorite Route 66 cafe for over 3 decades.
The restaurant closed in the 1990's and was torn down to make way for yet one more, much needed, office building.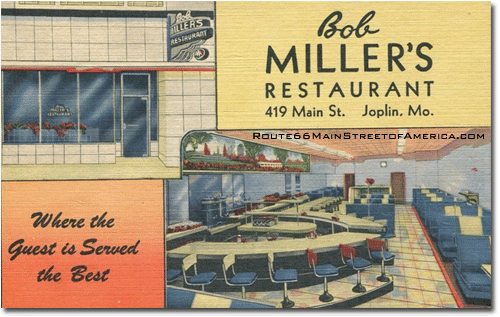 419 Main St. Joplin, Mo.
Where the Guest is Served the Best