Little Juarez Cafe
(Brownlee Diner)
The Brownlee Diner, later known as the Little Juarez Cafe, opened on U.S. Route 66 in Glenrio, Texas in 1952.
Built to resemble the popular prefabricated Valentine Diners of the era, the "Streamline Moderne" Brown Lee Diner was constructed of cinder block.
The Little Juarez Cafe closed in 1973 when Interstate 40 bypassed Glenrio. The ghost town of Glenrio, including the Little Juarez Cafe, was listed in the National Register of Historic Places in 2007.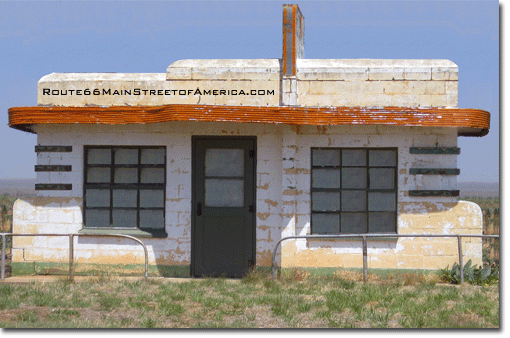 Brownlee Diner (Little Juarez Cafe)
U.S. Highway 66
Glenrio, Texas at the New Mexico State Line